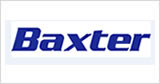 Baxter
Baxter Hellas EPE provides a portfolio of essential renal and hospital products, infusion systems and devices, parenteral nutrition, biosurgery products, and services and products related to pharmacy compounding, and drug formulation.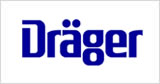 Draeger - Technology for life
Draeger delivers vital support to clinicians where it is needed most: at the point of care. Draeger prides in the ability to provide breakthrough solutions for complex problems and expand the boundaries of medical technology. Through advanced management tools and close relationship with the customers, can help drive down the cost of care while improving its quality.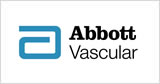 Abbott Vascular
Abbott Vascular is a global leader in cardiac and vascular care. Abbott Vascular is uniquely focused on advancing the treatment of vascular disease and improving patient care through medical device innovations, with cutting edge devices for coronary, peripheral vascular, carotid artery and structural heart disease.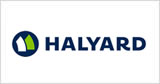 Halyard
Halyard Health focuses on the following categories of products. Surgical Solution products are used in operating rooms and include gowns, trays, drapes, masks, microbial sealant and sterilization wrap. Digestive Health products are designed for enteral feeding, diagnostics and endoscopy procedures and include feeding tubes, gastric lavage systems, paracentesis needles and trays, endoscopy catheters, cleaning devices and cytology brushes. Respiratory Health products are designed for airway management and include closed suction catheters, oral care kits, endotracheal tubes and sampling catheters. Infection Prevention products include equipment designed to protect against contamination and infections such as gloves, gowns, masks, apparel, chemotherapy protective equipment and hand hygiene monitoring.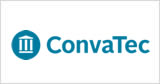 ConvaTec
ConvaTec is a global medical products and technologies company, with leading market positions in wound therapeutics, continence and critical care, and infusion devices. Our products provide a range of clinical and economic benefits, including infection prevention, protection of at-risk skin, improved patient outcomes and reduced total cost of care.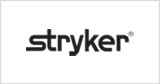 Stryker
Stryker's products include implants used in joint replacement and trauma surgeries; surgical equipment and surgical navigation systems; endoscopic and communications systems; patient handling and emergency medical equipment; as well as other medical device products used in a variety of medical specialties. Stryker segregates their reporting into three reportable business segments: Orthopedics, Medical and Surgical (MedSurg), and Spine.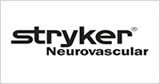 Stryker NeuroVascular
Stryker NeuroVascular offers a comprehensive line of specialized products for Aneurysm Occlusion including Target family of detachable coils Transform Occlusion Balloon Catheters Neurovacular Access Devices Guidewires, MicroCatheters and Guide Catheters. It also has a total solution for Acute Ischemic Stroke which includes the Trevo Retriever and the Wingspan Stent System.